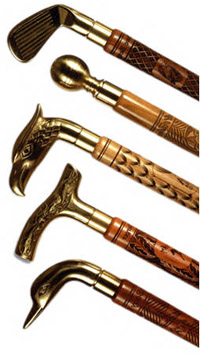 Walking Sticks



Looking for that truly unique and exquisite personalized gift fashioned by you? THINKALIKE offers customized walking sticks of exceptional beauty and durability. These distinctive canes are the ultimate blend of style and practicality. Create a valuable keepsake by adding a personalized laser engraving on your choice of exotic hardwood. You also get to choose a solid brass handle for your stick as well. Standard length of walking sticks is 35" and they have a rubber crutch tip. Your customized stick will be treasured as a charming work of art. Limited production makes this a unique and highly collectable artifact yet it's also ready for your use. Each stick is carefully crafted with precision by skilled artisans.

Leading edge laser engraving technology is used to create distinctive and beautiful patterns on your walking stick.. You get to choose from five different design patterns too! With this same process we are able to personalize your name and/or a logo on the stick if you choose. Your name is engraved up to 20 characters in a band around the top of the stick and/or your logo or original artwork up to 12" wide on the shaft of your walking stick. (See illustration below) Your logo is engraved as large as possible in the 12" wide area of the shaft based on the shape of your artwork you send us. So, sending us rectangular artwork gives us more opportunity to engrave down the length of the engraving area and as a result makes your logo or artwork larger for people to easily see.

A round logo or image is engraved up to 1 1/2" in diameter. You can also choose to have only your name at the top of the stick but no logo or name on the shaft. If this is the case, the 12" wide logo area will be filled in with one of the shaft pattern designs you choose for your stick. A paper proof can be provided at an additional charge if you'd like to see a black and white layout of your artwork on your stick.





The brass head designs available for your walking sticks are the Ball, T-Handle, Eagle, Golf Club and Duck.




The shaft engraving designs available for your walking sticks are the Diamond, Casino, Leaf, Chevron and Pebble.





The exotic hardwoods available for your walking sticks are: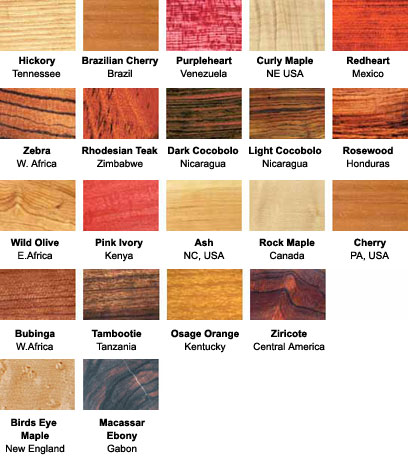 General Information

Artwork For Engraving
We prefer Adobe Illustrator application files in PC format. (EPS or JPEG) We accept quality camera-ready art for engraving a logo or other art, but prefer to work with digital files via email in black and white without halftone screens or color printing. The higher the dpi, the sharper the laser engraving will be. If you're not sure that your artwork is useable, please send it to us anyway info@thinkingalike.com and we'll let you know if we can use it or not. If you're choosing a person's name only to be laser engraved, just let us know the name of a common font you'd like to use.

Availability
Occasionally, tremendous demand will deplete stock of certain woods. If this is the case, we will notify you via e-mail.

Returns/Exchanges
We at THINKALIKE are committed to the quality of our products. All merchandise from THINKALIKE is guaranteed to be free from defects of material and workmanship. Any merchandise found to be defective will be replaced or a refund will be issued. You must call and notify us of the problem within 3 days of receiving the defective merchandise so we may start the refund process, replace your items or if we have to issue a frieght claim with the shipping company. THINKALIKE must authorize the merchandise before it is being returned. info@thinkingalike.com or 206-301-9999.

Shipping
We will make every effort to ship your order as quickly as possible. Generally, your walking stick will ship in 10 to 12 business days from receipt of art proof approval. Items ordered together are not necessarily shipped together. We will notify you if your walking stick cannot be shipped within thirty days, and you will be given the option to cancel your order. Shipping & Handling charges of $14.00 (including insurance) will be added to your single walking stick order. Contact us for additional rates to Hawaii and Alaska. 8.8% sales tax will be added to deliveries to Washington state.

Walking Stick Pricing:
$77.00
1-9

$72.00
10+

Hickory (Tennessee), Brazilian Cherry (Brazil), Curly Maple (N.E. USA), Bird's Eye Maple (New England), Osage Orange (Kentucky), Purple Heart (Venezuela), Redheart (Mexico), Bubinga (W. Africa), Zebra (W. Africa).

$97.00
1-9

$94.97
10+

Cocobolo Light (Nicaragua), Cocobolo Dark (Nicaragua), Rhodesian Teak (Zimbabwe), Ziricote (Central America), Rosewood (Honduras)

$123.00
1-9

$113.00
10+

Tambootie (Tanzania), Macassar Ebony (Gabon)
Wild Olive and Pink Ivory: Please contact us for availability and pricing.
Laser Engraving/Set Up: $25.00
Paper Proof : $10.00
Deduct $10.00 for walking stick with wood ball instead of brass head.

Special Note: The Dark Cocobolo, Ebony and Ziricote are darker woods and very beautiful. When the laser actually burns the wood (if you choose to have your stick personalized), the black "char" in the bottom of the laser engraving does not show up on these dark woods like it does on the lighter woods.

To help us process your order quickly and accurately, please email info@thinkingalike.com :

Brass Head Design Of Your Choice
Shaft Engraving Design Of Your Choice
Your Choice Of Wood
Name/Text To Be Engraved (if any)
Name Of Simple Font For Personalization.(if any)
Your Logo/Artwork (if any)
Your Contact Info
Payment Preference
Delivery Address

We accept MasterCard, Visa, Checks or Paypal. Currently, this is not an ecommerce website so we will contact you to make sure we take your credit card info in the safest way that is comfortable for you. We'll be in touch with the progress of your order. Feel free to contact us at info@thinkingalike.com or 206-301-9999 if you have any questions.